❝
Warm Up and Cool Down are Essential for Each Workout
❞
Before using the fitness equipment you need to
stretch your body
via EST (Extreme Stretch Technology) to

warm up
your muscles with light movements and gradually increase their intensity.
Extend the muscles around the
chest
.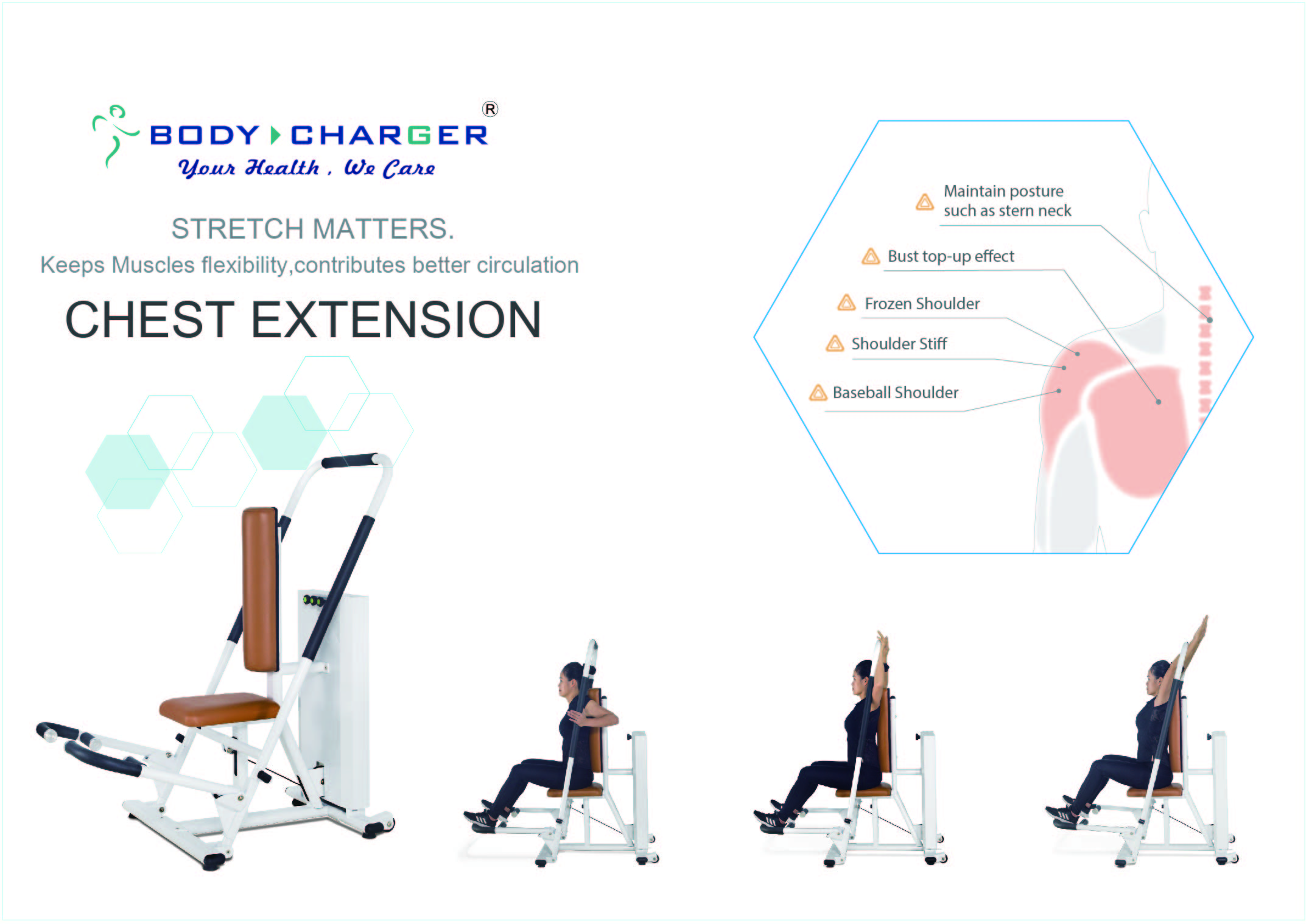 Limited Stretch Range
Consideration rehabilitation safety user can control the stretch rang by feet.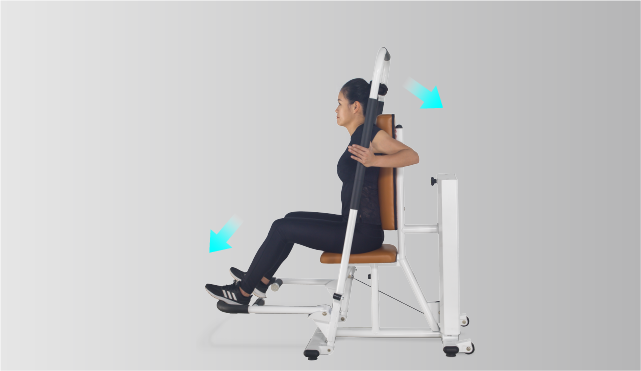 Foldable Foot Lever
Making it easy and safe to entry.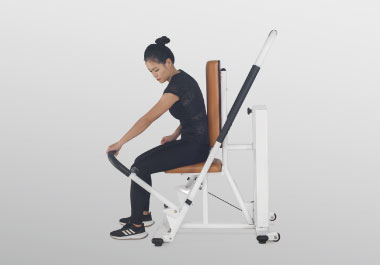 Long Enough Seat Lack with Circular Surface
Promoting the scapula expand backward.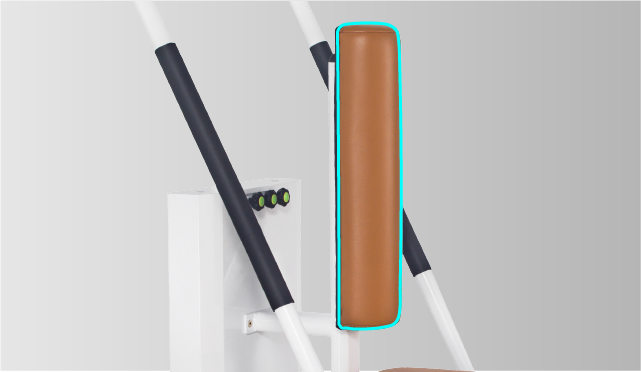 Flex-Pace™ Resistance System
Even for the most rigid shoulders to perform the lightest strength.

MAJOR EFFECT
√ Maintain posture such as stern neck
√ Bust top up effect
√ Frozen shoulder
√ baseball shoulder

√ Shoulder stiff
SPECIFICATIONS
Features
Resistance System
Flex-Pace

™

Spring Resistance System

Wheels for Easy Mobility
●
Tech Spec.
N.W.
73.5 kg/ 162 lbs.
Overall Dimensions (L x W x H)
135 x 95 x 165 cm/ 53" x 37.5" x 65"